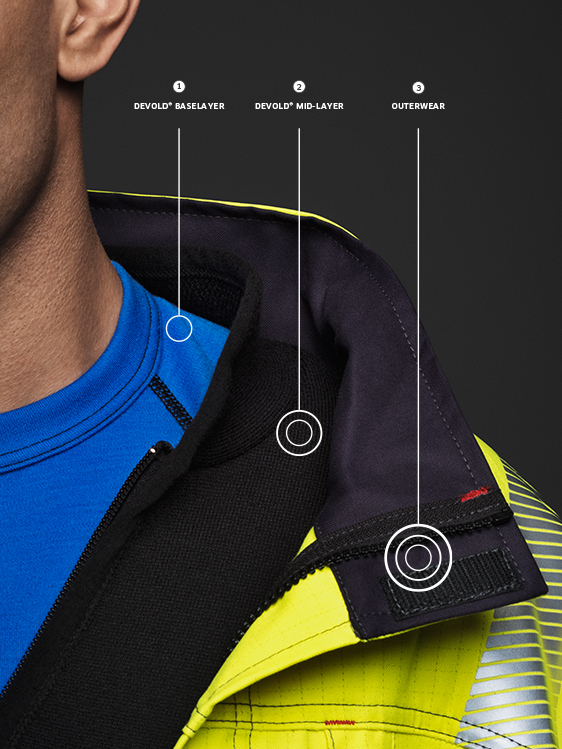 DEVOLD BASE LAYER
The baselayer should be flame retardant to limit burn injuries. It should also absorb and transport moisture in order to provide better comfort. Moisture transportation is also important to avoid scalding from radiant heat, electric arc or other situation where this can occur. To provide better comfort the underwear should dry on your body.
DEVOLD MID LAYER
Mid-layer should be flame retardant, have good isolating properties and good moisture transportation abilities. The isolating properties is important to reduce heat penetration risk when used by fire brigade. Mid-layer should also be more loose fitting then the baselayer, to provide more air circulation that provides a better moisture transportation.
OUTER WEAR
This layer should be flame retardant, and will in combination with the other layers provide the total protection. The outerwear should also keep weather and wind out, and have sufficient ventilation and water repellent properties to get the moisture out not in.